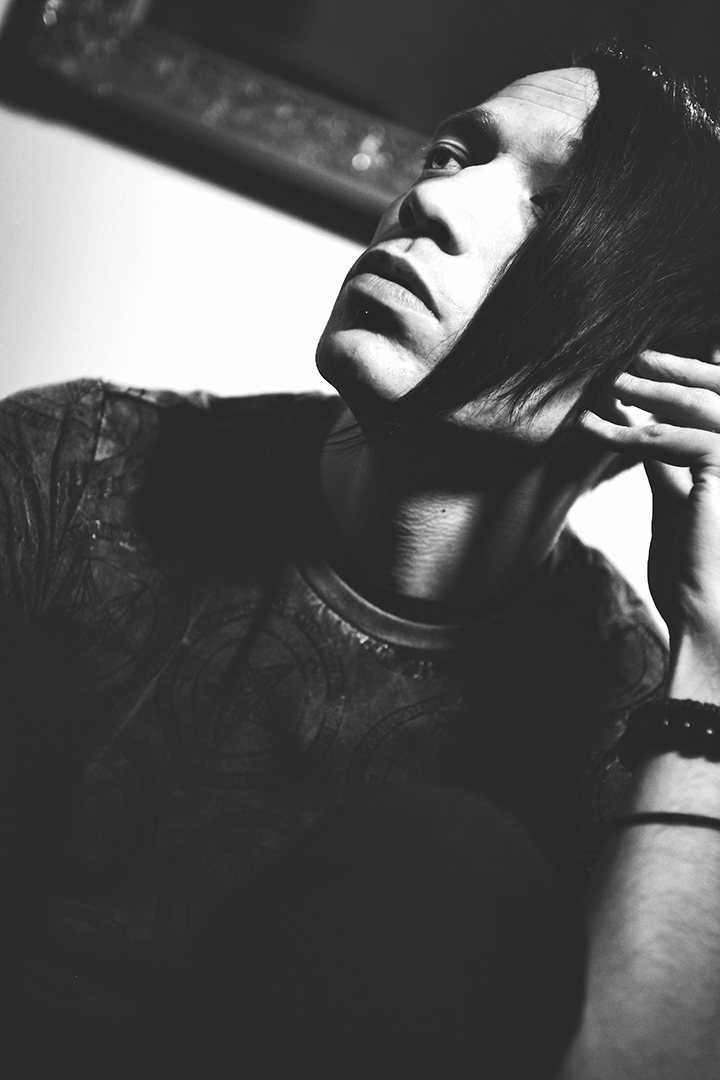 Today is my birthday and I always have a strong feeling towards self-reflection on this date.
I know this year will be a very special one for me. I always say that art is just capturing fleeting moments and this year I will be capturing a moment that has eluded me. I have wanted and needed this for so very long. Without being long-winded, which I tend to be, I have been through a lot over the past 6 years. There were amazing beginnings, agonizing endings and many loose ends that I always seem to make into beautiful nooses. Falling in love and that leading to various stages of bliss and misery. I learned even more about the wide flavors of damage that can come from something so deep and pure bleeding out. I learned that things that make you most happy also have the ability to completely destroy you and that's what makes them so important. It's the danger and the fear of vulnerability and the damage that moves us and I wouldn't have it any other way. I fell in love with contrast and dichotomy years and years ago, so to see it in my human relationships was not shocking at all. Depression stole some years from me, but I chose to continue creating during this time in my life and even decided to drag myself through the writing process of a record during one of my lowest points. I wanted to have something to show for that period of my life because I really believed I may not ever feel quite that way ever again. The result was a dreary and bleak sound palette that allowed some of my favorite songs that I have ever written to rise out of whatever the fuck was left of me at the time. Fractured and abstract, I remember nights of writing literally laying down next to my keyboard on the floor dreaming up and playing through a composition of what I called "the loneliest piano." I was trying to tie what I could only refer to as a constant ache to a melody so I could have it. Control it. That record may never see the light of day, but I am fucking proud of it. I fell in love with creating for myself again with no audience at all. I think that's what any artist has to fall in love with and I really wanted to become intimate with that feeling again. To be satisfied with my work when only I would see it. I was introduced to different layers of my entity that I never knew I had during these years and now I feel the most well-rounded and capable I've ever been as an artist because of these experiences. I survived and over the past VI months I pulled myself out from being tucked away and hidden. I felt like writing and sharing with the world again. I knew it was time to create differently and to quench a new thirst and grow as an artist. Not allow any boundaries or preconceived notions to impede or disrupt what I wanted to do day to day creatively. What started as one writing piece back in December of 2017, grew to two, three… and for the past VI months, the support I have gotten online has been very gratifying. Sharing my work again with people who have followed me for years and people who had only found me that day proved that what I had left to create was still very worthwhile in this world. I have always measured my art by the opposite ends of the reaction spectrum. Hate and love are something I have always valued as I knew my work was garnering a proper reaction. I always felt the only failure is anywhere between those two emotions. It feels great to be back and allow time to slither itself closer to something I have worked tirelessly towards. The number III has always been important in my work and always seems to reveal itself again and again. Seeing two of those in my age makes me realize that this year is quite fitting to reveal my final shape as an artist. I will have announcement about this very soon. I promise.
Thank you all for the calls, texts, messages and comments here so far. They really do mean a lot to me. Also, I ended up being long-winded, so anyone who made it this far I owe you a bit of gratitude…
Love for those deserving.
---