Travis Trium Perfectum set to return to The Dark Parlour in York, Pennsylvania this November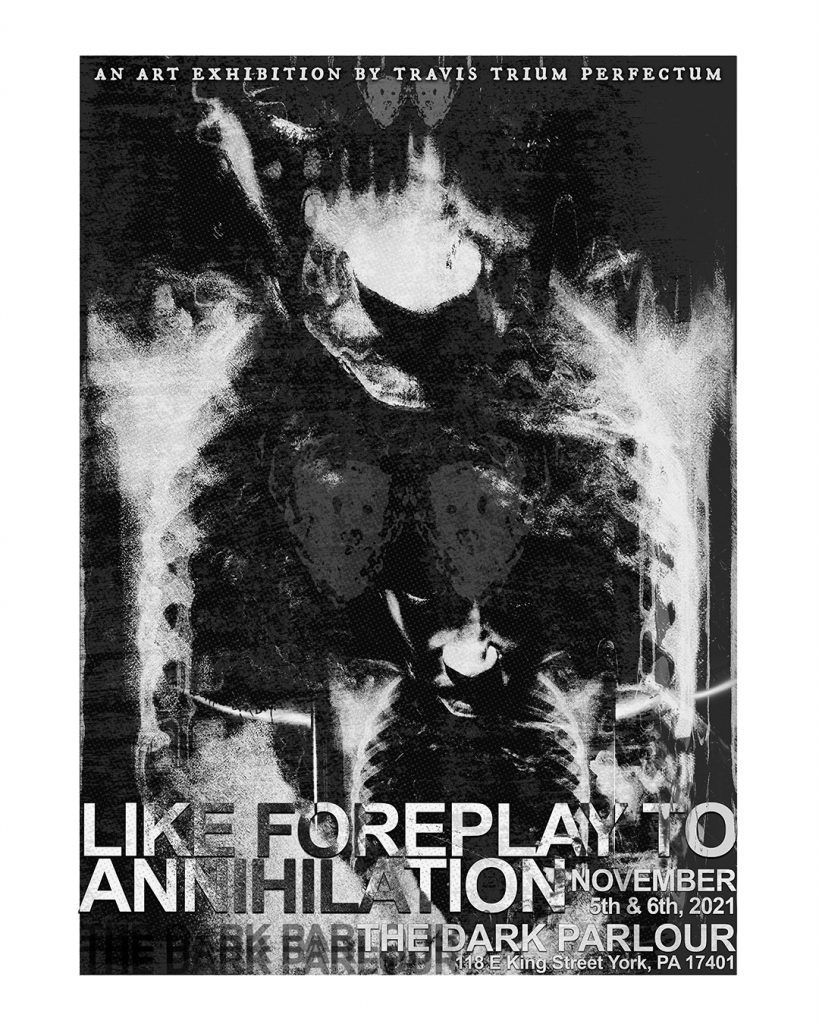 **FOR IMMEDIATE RELEASE**
Travis Trium Perfectum and his unique and immersive art experience returns to The Dark Parlour with an all new art exhibition! Like Foreplay to Annihilation will spotlight Parting Martyrs in Myxoma, a nearly six foot tall and a full five foot wide video sculpture on display and in person for the first time ever! Also, new pieces will debut along with works from The Third Series like The Weak Wrists of Humanity, You're Layered in Never Will Be's and earlier favorites such as A Flower Poses in Purgatory, Copper-Flavored Affection and more! Witness the medium blurring dark art experience as only Travis Trium Perfectum can deliver.
Opening ceremony Meet & Greet begins on first Friday, November 5th at 5pm until 10pm and Saturday, November 6th from 12pm until 5pm. Travis will be on hand both days, so do not miss this distinct and memorable event.
The Facebook event has just went live, so please make your plans, RSVP and share.
---