Hope at Half-Mast
Charcoal, Pastel & Aged Paper on 18 x 24″ 140lb watercolor paper
Available at Group A Now: Salon 2022 at the Spinning Plate Gallery in Pittsburgh, Pennsylvania from December 3rd-29th.
We've been mourning hope for so very long that it's time to do it in the most appropriate, american way.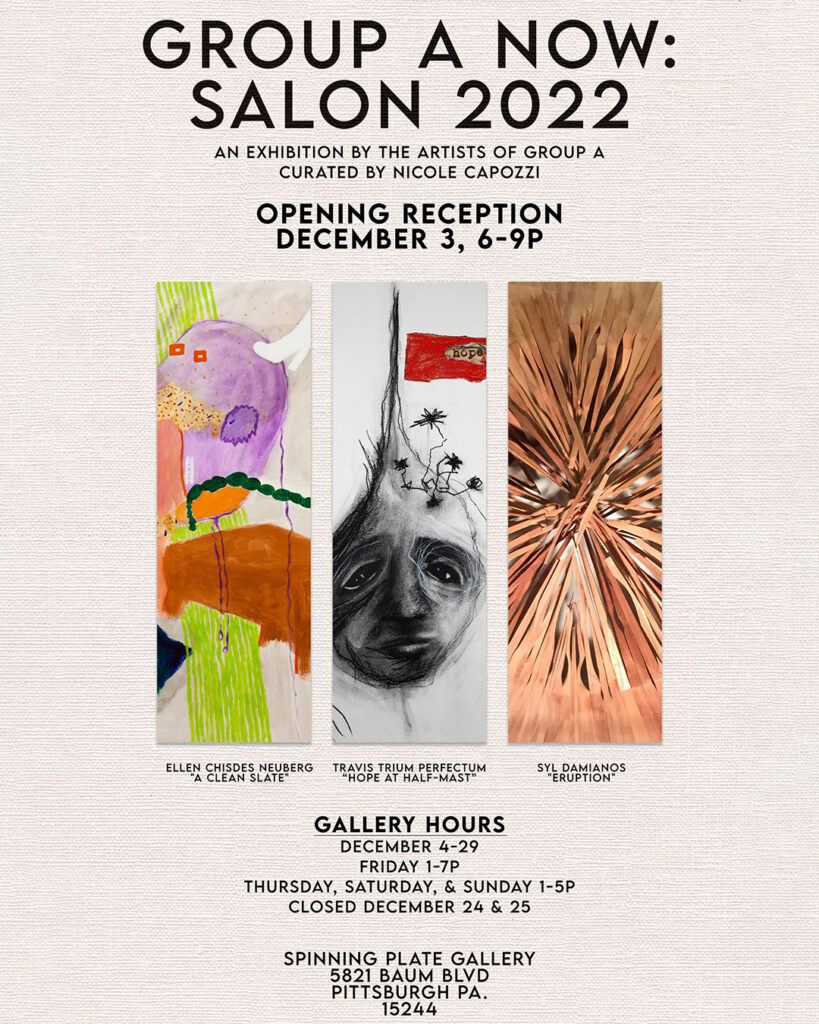 I am honored to have been invited to show with Group A here in Pittsburgh. Group A has a rich history full of talented artists that was founded in 1944 as an act of rebellion toward the art establishment, so I feel right at home. Also, to find out I was chosen for the poster was certainly a validating thrill. Hope at Half-Mast will debut alongside of new work from many other talented artists beginning December 3rd at the Spinning Plate Gallery. I will be in attendance for the opening and I hope to see you there.
---