Many of you who follow me on social media are probably aware that I have accepted the invitation from The Dark Parlour in York, Pennsylvania to host my first solo art exhibition this fall. This opportunity is an honor for me and it came along at the exact right time. The owner asked what I needed from her to say yes and get the dates booked and I said, without hesitation, "full creative control of the room." "Of course," she replied.  I have since traveled out there and to get a feel of The Dark Parlour's gallery space and appropriate measurements to help ease my planning. Lauren, the owner of The Dark Parlour, has been nothing but helpful, kind and understanding of my needs to transform the gallery into what I deem fit.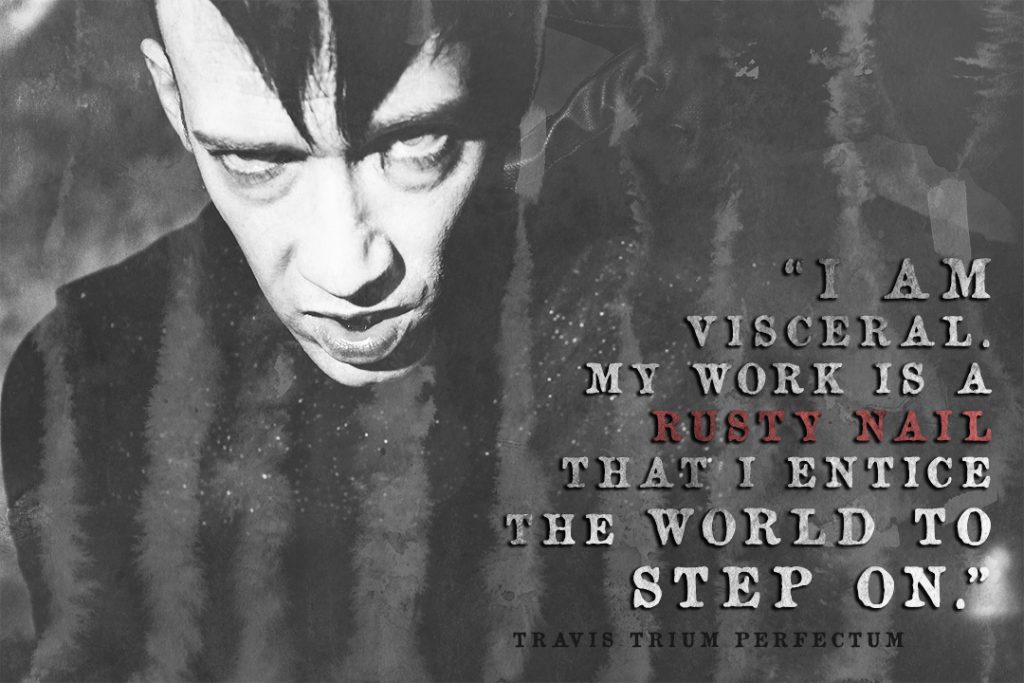 So, you probably want to know what one could expect in seeing at my exhibition? Well, just like anything I have ever created, I am taking a very detailed approach in making this space my own. I want to create a very immersive experience so you have the ability to walk into my work rather than just see it on a wall. Along with some of my more notable pieces that will be there for viewing, I will also be exclusively debuting some new work as well. I am engaged in creating multiple video installations and you will be able to view the noose-bouquet for the first time ever right in front of you. Things are pulling into focus for me as my ideas and concepts grow into a reality. I promise November 15th & 16th will be a very memorable and interesting moment for both you and I. I am visceral. My work is a rusty nail that I entice the world to step on. Nothing changes with that mindset as my aim is to bring my world to The Dark Parlour in York, Pennsylvania. I want to allow the public a chance to experience what I do completely uncompromised, you have been warned.
I will be in attendance for the November 15th (7pm-12am) & 16th (12pm-7pm) opening weekend meet and greet, but my work will be on display for two weeks after for the public to view. The event is free, but my pieces will be available for purchase.
The Dark Parlour
118 East King Street
York, Pennsylvania 17401
MAKE YOUR PLANS TO VIEW THE ARTWORK OF TRAVIS TRIUM PERFECTUM AT THE DARK PARLOUR HERE
---