Prepare for The Third Time's a Harm by watching the trailer
Well, after months of work, it's here. This Friday, The Third Time's a Harm officially opens to the public! This exhibition encompasses five years of work along with a lot of new pieces being revealed for the first time. Speaking of being revealed, my new large-scale video installation (The Fathers of Undoing: A Visitation) will take the stage at KSD & The Radio Room to create a visual and auditory experience. I've put everything I have into this show and I encourage anyone in the area or willing to make the drive/flight to come out and enjoy this night with me. It never really hits me of how much work I've created until I get to display it all in one location and this will be a very special night.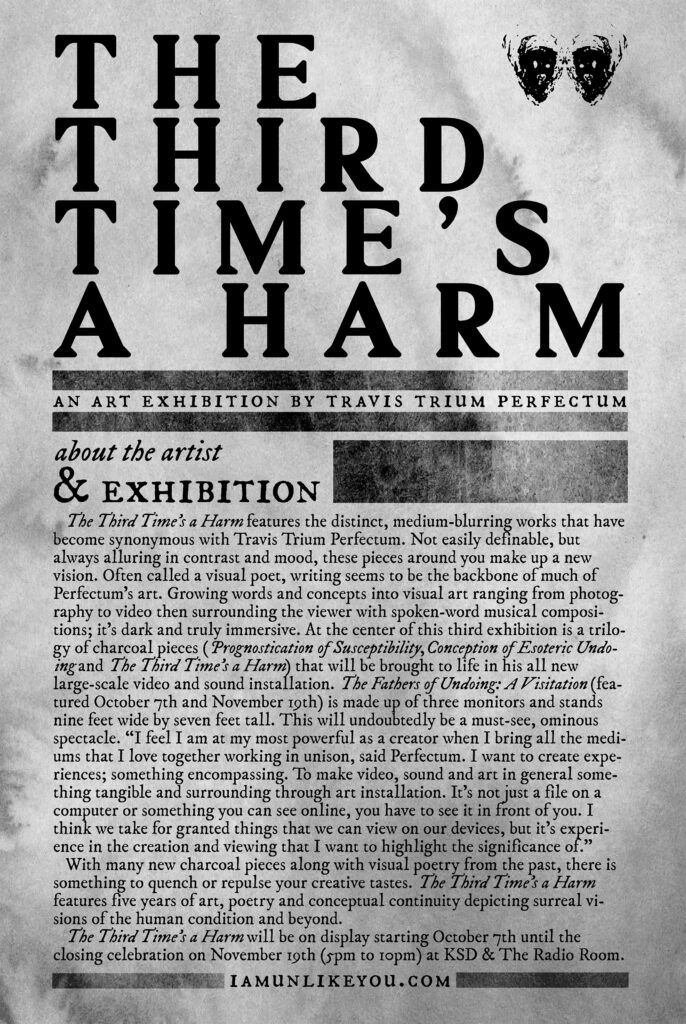 All the details for the October 7th opening can be found here. See you soon.
---