Like Foreplay to Annihilation:
An Art Exhibition by Travis Trium Perfectum
After all the energy and work I have put into this show, it is time for you to bear witness to it. There hasn't been a day in months that I haven't been working on and towards this. Art is my life and I am cordially inviting you to take part in it this weekend. It would mean so much to me to be in the company of those who appreciate what I do and I am looking forward to seeing new and old faces alike. Please make your plans now to be in York, Pennsylvania this weekend, my work and I will be waiting for you.
Updated Press Release Below
Like Foreplay to Annihilation will spotlight Parting Martyrs in Myxoma, a nearly six foot tall and a full five foot wide video sculpture on display and in person for the first time ever! In addition, Travis will be debuting over a dozen new charcoal drawings that have never been seen before. To round things out, The Third Series will be represented with the likes of The Weak Wrists of Humanity, You're Layered in Never Will Be's, Makeshift-Memory Pool, Something Like You and more! Witness the medium blurring dark art experience as only Travis Trium Perfectum can deliver.
Opening ceremony Meet & Greet begins on first Friday, November 5th at 5pm until 10pm and Saturday, November 6th from 12pm until 5pm. Travis will be on hand both days, so do not miss this distinct and memorable event.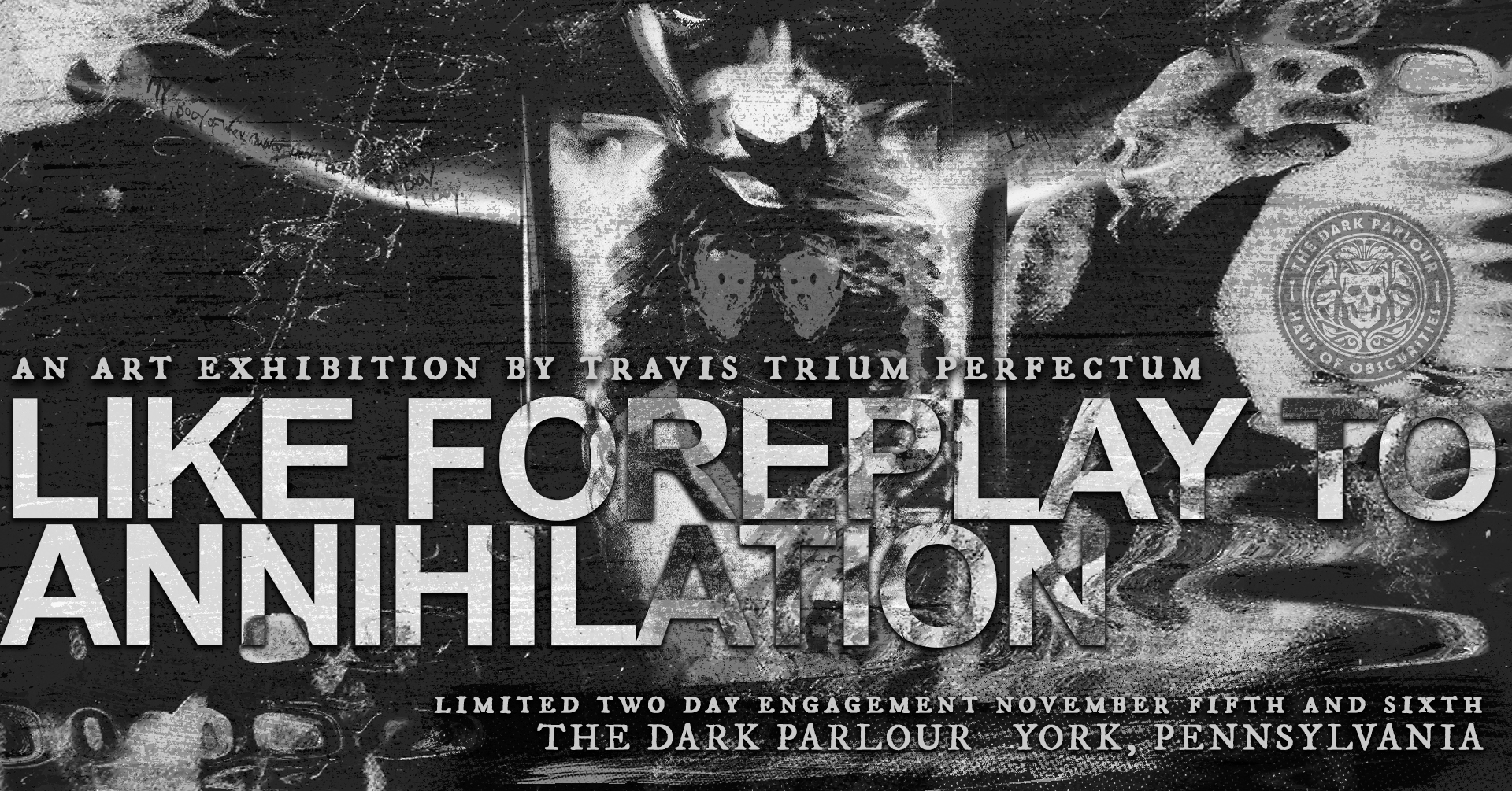 ---